9MM AR15 PARTS AR9 UPPERS AR9 LOWERS 9MM BCG
AR9 9MM AR15
When this site first started 9mm chambered AR15 parts and accessory suppliers were very limited. Today it's a different world. There are enough 9mm options to warrant a dedicated section on this website.
Below are links to specific AR9 9MM AR15 categories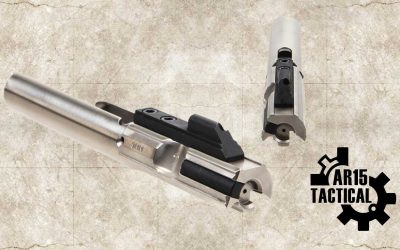 Made with 8620 AISI steel and boasting a NIB/Mag-phosphate finish, the Stern Defense 9MM Glock Colt Complete AR-15 Bolt Carrier Group SD BU9 ECHO NiB fits into Mil-Spec and Glock-pattern upper receivers. It functions with Colt SMG, Glock magazines and it's fully compatible with standard AR15/M16 charging handles. Comes fully assembled with all sub-components installed, including firing pin/spring/retaining pin, extractor, and extractor spring.   Also included in bolt assembly is a proprietary center and roll pins.  Stern Defense 9mm bolts incorporate a new bolt design which caters to single stage triggers with short resets.  It also allows use with the JP silent captured spring. This bolt is compatible with the Law Tactical folding stock and the Echo trigger. 
read more