9MM AR15 PARTS AR9 UPPERS AR9 LOWERS 9MM BCG
AR9 9MM AR15
When this site first started 9mm chambered AR15 parts and accessory suppliers were very limited. Today it's a different world. There are enough 9mm options to warrant a dedicated section on this website.
Below are links to specific AR9 9MM AR15 categories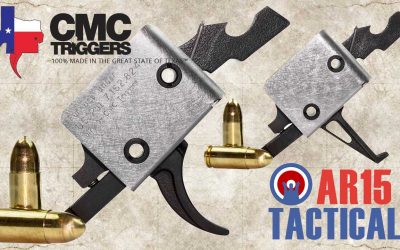 Each CMC Triggers AR-15 PCC 9mm Trigger is equipped with either a single-stage, straight or curved bow design that provides an incredibly crisp break with no grit or creep prior to the hammer release. The trigger is designed to provide as short of a lock time as possible, thanks to controlled hammer weight and balance provided by a rocket-wire hammer spring that ensures consistent ignition with all grades of ammunition. The CMC PCC trigger features a non-adjustable 3.5lb pull that breaks like glass. Available in both "classic" curved or CMC's patented "signature" Flat trigger bow.
read more