9MM AR15 PARTS AR9 UPPERS AR9 LOWERS 9MM BCG
AR9 9MM AR15
When this site first started 9mm chambered AR15 parts and accessory suppliers were very limited. Today it's a different world. There are enough 9mm options to warrant a dedicated section on this website.
Below are links to specific AR9 9MM AR15 categories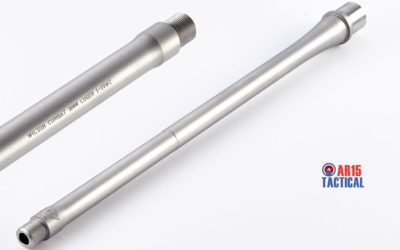 Wilson Combat AR-9 9mm AR pistol/carbine barrels are made with the same care as their legendary rifle caliber barrels. These superb barrels are perfect for your next build and have been designed to work with most legacy 9mm AR uppers. The 1-10" twist is optimized for long range accuracy and 1" groups at 50 yards are not uncommon with match grade ammunition. These barrels use a 5/8"-24 TPI threaded muzzle for enhanced accuracy and work well with our Q-Comp muzzle brake.
read more