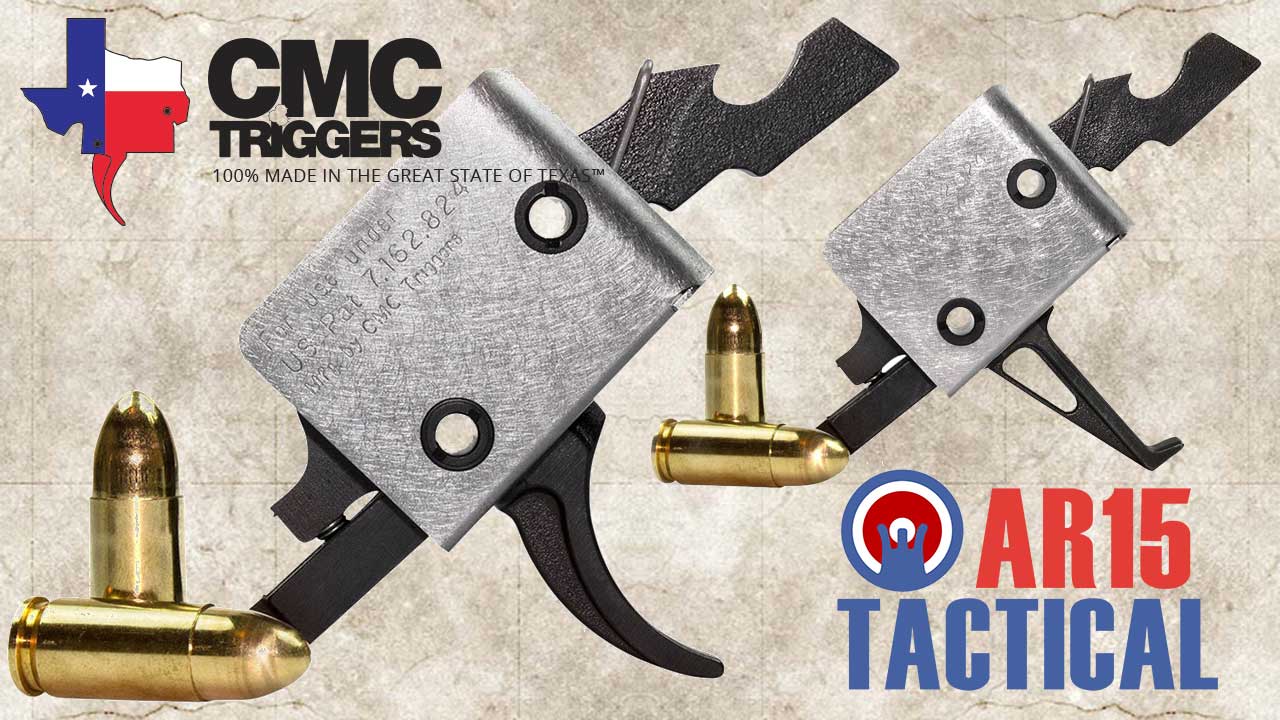 CMC PPC 9mm AR Trigger
Due to the rise in popularity of Pistol Caliber Carbine (PCC) rifles and after careful research and development, CMC Trigger recently launched their CMC 9mm PCC Drop-in Trigger. The trigger's hammer dimensions have been modified to work with all the various manufacturer bolt carriers designed for the 9mm platform.
The CMC PCC trigger features a non-adjustable 3.5lb pull that breaks like glass. Available in both "classic" curved or CMC's patented "signature" Flat trigger bow.
Pistol-caliber carbines are hot platforms right now, as competition shooters and plinkers take advantage of the lower cost and recoil of PCCs. The design allows people to shoot more and get faster follow-up shots off, and CMC Triggers is enhancing performance on the range with its AR-15 PCC 9mm Triggers. Visit CMC Triggers
CMC SINGLE STAGE DROP-IN 9MM PCC TRIGGER 3.5LB SMALL PIN
Each CMC Triggers AR-15 PCC 9mm Trigger is equipped with either a single-stage, straight or curved bow design that provides an incredibly crisp break with no grit or creep prior to the hammer release. The trigger is designed to provide as short of a lock time as possible, thanks to controlled hammer weight and balance provided by a rocket-wire hammer spring that ensures consistent ignition with all grades of ammunition.
Each CMC Triggers AR-15 PCC 9mm Trigger is machined from a combination of 8620 alloy steel and S7 tool steel with tolerances held to less than one thousandth of an inch. The trigger works in all mil-spec AR-15 and AR-10 lower receivers and includes a set of anti-walk pins.
​