Stern Defense AR-15 9MM Conversion Adapter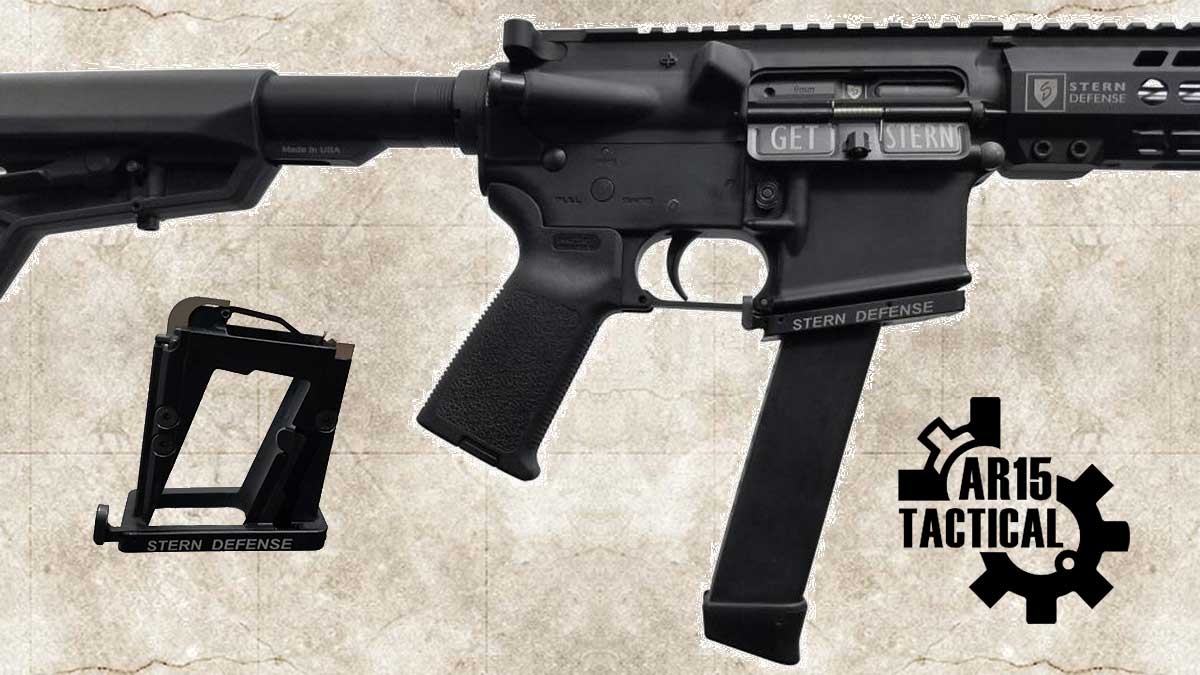 Stern Defense AR-15 9MM Conversion Adapter
There's no need to go with a pistol-caliber specific AR lower on your next pistol-caliber carbine build. With the Stern Defense AR-15 9mm Conversion Adapter you have the ability to utilize popular pistol magazines which you may already have a supply of.
Stern Defense make two differ models of their Conversion Adapter, one which uses Glock® magazines, and one which uses either Smith & Wesson M&P or Sig 320/250 magazines.
The Stern Defense AR-15 9mm Conversion Adapter is easily installed into any mil-spec AR-15 lower receiver within seconds and even incorporates a last-round bolt hold open feature. Each adapter is machined from aluminum and requires the use of a 9mm/.40 S&W barrel and a Glock-cut bolt.
Made of aircraft grade aluminum
Lightweight, ergonomic design
Installs in seconds
Notes:
The MAG-AD9 will not function properly on mag wells with irregular contours, "3D skulls, waves, and other non mil-spec contours." 
NOT recommended for non mil spec billet lowers. 
For the best experience, please use the MAG-AD9 with ar-15 and m16 mil-spec lower receivers.
The MAG-AD9 is designed to be used with ar-15 and m16 mil-spec upper receivers.
The MAG-AD9 system is not compatible with New Frontier, PSA Hybrid or Foxtrot Mike bolts. This is due to the lug which strips a round off of the magazine being .035 of an inch further from center-line as compared to other bolt systems. If you are looking to use these bolts with our system Stern Defense will provide bolt modification services with the purchase of a mag-ad9. More info HERE.
The MAG-AD9 system is not compatible with Olympic Arms Bolts, Barrels  and Uppers