VORTEX SPITFIRE AR PRISM SCOPE – Built from the ground up specifically to maximize the quick-handling performance of AR-platform rifles, Vortex's new Spitfire AR 1X prism scope delivers incredible optical quality and ultra-fast functionality in a lightweight, streamlined package. The generous, parallax-free, sight picture and forgiving eyebox gets shooters on target effortlessly—even in high-stress scenarios.
VORTEX SPITFIRE AR PRISM SCOPE INSTRUCTION MANUAL
Rear facing power and illumination intensity controls are easy to access, simple to operate, stay visually present from the shooting position and are protected from incidental contact. Ten intensity levels let you adjust to perfectly match ambient light conditions. Runs off a single, common, AAA battery. The DRT (Dual Ring Tactical) reticle is etched directly on the prism to assure consistent point-of-aim at all times— regardless of whether or not the illumination is engaged. An additional yardage-marked turret cap (ballistic-matched to the 5.56 cartridge) allows the shooter to swap out the factory-installed cap for rapid dialing of known-distance shots out to 700 yards.
At 11.2 ounces, the lightweight Spitfire AR excels in close to medium range shooting applications where speed is of the essence, making it the ideal choice for AR shooters who needs to get on target fast.
VORTEX SPITFIRE AR PRISM SCOPE OPTICAL FEATURES
Fully Multi-Coated Multiple anti-reflective coatings on all air-to-glass surfaces increase light transmission.
Prism-Based Design Delivers sharp optics and allows for unique reticle designs that are visible with or without illumination.
Brightness Settings Provides 12 variable illumination settings—adjusts for use in very dim to very bright lighting conditions.
VORTEX SPITFIRE AR PRISM SCOPE CONSTRUCTION FEATURES
Single-Piece Chassis Compact and lightweight.
Nitrogen Gas Nitrogen gas purging with o-rings-seals delivers fogproof, waterproof performance.
Waterproof O-ring seals prevent moisture, dust and debris from penetrating for reliable performance in all environments.
Shockproof Rugged construction withstands recoil and impact.
Hard Anodized Finish Highly durable low-glare matte finish.
Operating Temperature Rated from -22 degrees to +122 degrees Fahrenheit.
VORTEX SPITFIRE AR PRISM SCOPE CONVENIENCE FEATURES
Mount Height Comes mounted at a lower 1/3 co-witness height of 40.4 mm from the optic center to base surface.
Red/Green Reticle Option Allows shooters a choice of dot color.
Battery Life Typical battery life is 250 hours at maximum brightness and 3,000 hours at minimum brightness setting.
VORTEX SPITFIRE AR PRISM SCOPE SPECIFICATIONS
Magnification 1 x
Objective Lens Diameter 25 mm
Eye Relief 3.8 inches
Field of View 79 feet/100 yards
Adjustment Graduation 1/2 MOA
Max Elevation Adjustment 120 MOA
Max Windage Adjustment 120 MOA
Parallax Setting Parallax Free
Length 4.3 inches
Weight 11.2 ounces
DRT (MOA) Reticle
The DRT (Dual Ring Tactical) reticle is designed for rapid shooting at close distances. The dual ring design pulls the eye into instant alignment with the reticle center and target. Etched directly on the prism to assure consistent point-of-aim at all times with selectable red/green illumination of twelve intensity levels to match specific conditions.
VORTEX SPITFIRE AR PRISM SCOPE Q&A
Question: Will it always default to 'off' after 12 hours?  I would like to leave mine on but on a low setting. Changing the battery out twice a year wouldn't be a big deal. Answer: The VORTEX SPITFIRE AR will drop to a middle setting first before eventually auto-powering off. All you need to do is press the "up" arrow on the digital rear-facing controls and it will illuminate back to life after being off. The nice thing of course is that when the illumination is off, you have an etched reticle with the Spitfire AR that means you will still have a point of aim (black reticle) just like a normal riflescope.
Question: I understand the Spitfire AR has the ability to 1/3 co-witness. Is it possible to co-witness with this scope, and why would you want to being that it features an etched reticle that is always visible? Also will my A2 front site work on this scope? Answer: The Vortex Spitfire AR and regular Spitfire will not co-witness with any iron sights. The prismatic nature of the sight, being an actual optical system rather than a pass-through red dot means that it is very unlikely your Spitfire will line up in a true absolute/lower 1/3 co-witness. As you mentioned – the reticle is always visible, so this isn't necessary. It will work with the A2 front sight – just shoot off the reticle in the prism scope and don't pay any mind to the front post sight that will be visible through the scope. I have a Spitfire 1x on my AR with an A2 front post sight and the front post sight doesn't bother me or get in the way at all. Hope this helps!
---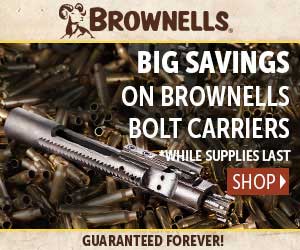 ---