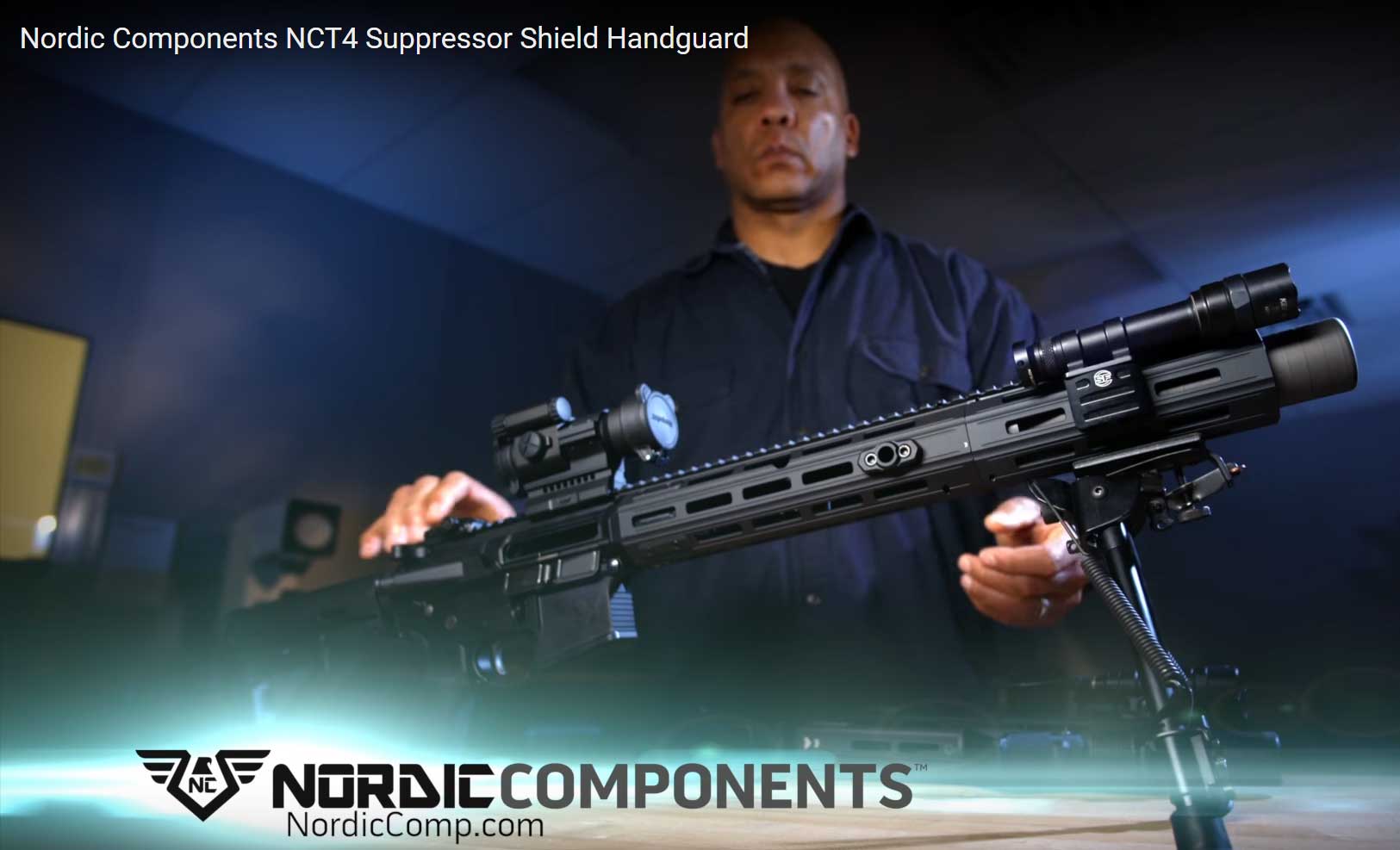 AR15Tactical.com – Nordic Components announces the NCT4, an entirely new handguard system for short-barreled, suppressed AR-15s. This patent-pending design allows users to extend the length of their handguard when using a suppressor.
The Nordic Components NCT4 comes in two lengths, with either a 6.7″ or 9.5″ handguard to give maximum coverage on 7.5″ or 10.5/11.5″ barrels. The removable shield provides over 6″ of suppressor coverage and additional rail space. Both sections are fully M-LOK compatible and feature a seamless continuous top rail. Suppressor shield mounting is toolless, requiring only the push of a button to unlock the shield.
Fully compatible with standard AR15-pattern upper receivers and able to accommodate most suppressors, the Nordic Components NCT4 is the ultimate in protection, modularity, and mission-specificity for the suppressed short-barreled AR rifle.
"The current trend is for long handguards on AR-15 rifles, generally out to the end of the barrel. This allows more rail space and better mounting locations for accessories. Short-barreled rifles (SBRs) and AR pistols give up this option. However, Nordic Components set out to add a handguard extension when running SBR/Pistol AR-15s suppressed. The result is the NCT4 Suppressor Shield," said Casey Knutson, Vice President at Nordic Components.
Nordic Components is currently taking pre-orders for summer delivery at NordicComp.com.
Save