American Eagle 5.56mm 55gr FMJBT Ammunition 1000rds Loose Pack XM193BK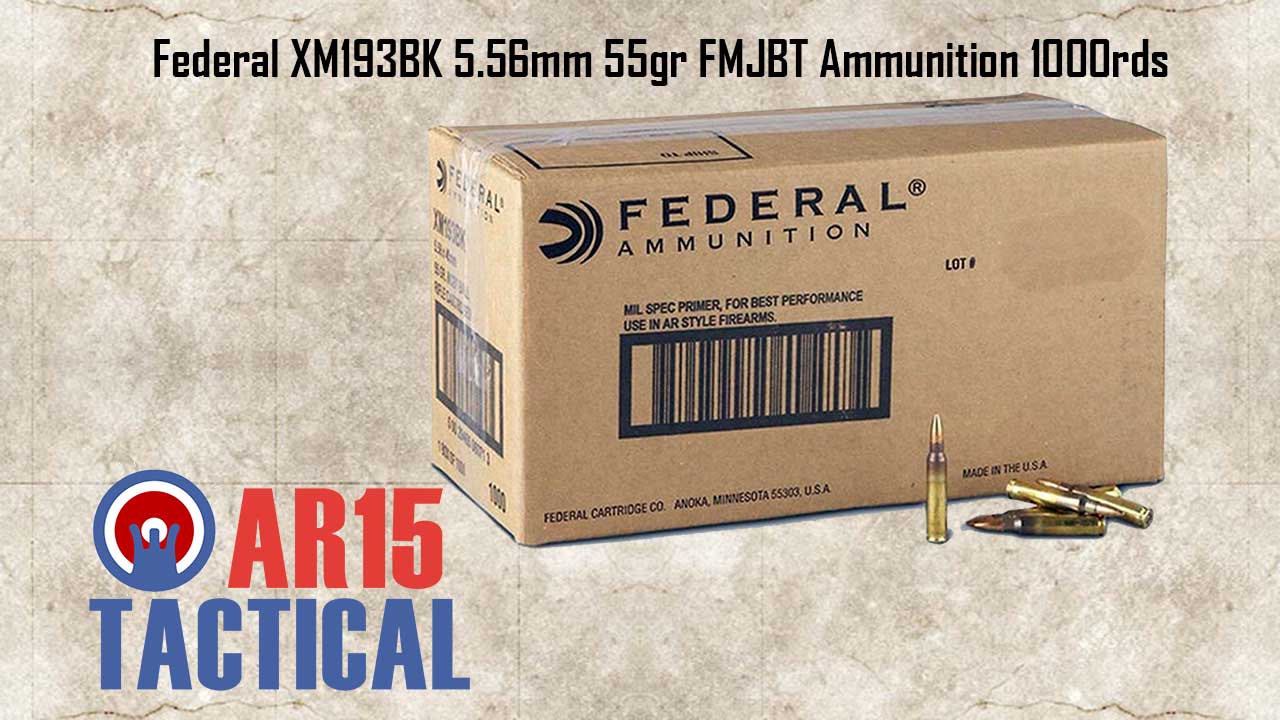 Federal XM193BK 5.56mm 55gr FMJBT Ammunition 1000rds Loose Pack
Federal American Eagle is loaded with Lake City Brass to NATO specifications. This ammunition is a great choice for the shooter looking for a great affordable round for target shooting, training, and practice. This ammunition is new production, non-corrosive, in boxer-primed, reloadable brass cases. 
Please Note: While the 5.56x45mm NATO will fit in a .223 Remington chamber, the 5.56 is a military round that runs at higher pressures than its .223 counterpart and is not recommended to be fired in a .223 Remington chamber. 
Federal American Eagle 5.56mm ammo with 55 grain and full metal jacket boat-tailed rounds, get precision in every shot. All XM193 products are the same regardless of SKU or part number. The difference is the package configuration.
Check availability at
Palmetto State Armory
,
Primary Arms
and
Brownells
Federal American Eagle XM193BK 5.56mm 55gr FMJBT Ammunition Specifications
​
| | |
| --- | --- |
| Brand | Federal |
| Caliber | 5.56×45 NATO |
| Model | XM193 |
| Bullet Weight | 55 Grain |
| Bullet Type | Full Metal Jacket |
| Reloadable | Yes |
| Case Type | Brass |
| Boxes Per Case | 1000 Rounds Per Case |
| Muzzle Energy | 1282 ft-lbs |
| Muzzle Velocity | 3165 fps |